Tampa, Florida is a phenomenal place to visit and an even better place to live. An abundance of year-round activities, phenomenal restaurants, palm trees swaying peacefully in the air, and the gulf coast create an enviable quality of life.


Whereas most people indulge in the beach lifestyle a few weeks out of the year, Tampa locals express they feel like they are on vacation every day and are able to enjoy the true range of incredible experiences offered by the city and the surrounding area. With this in mind, let's take a look at all there is to enjoy within or near Tampa, Florida.
Explore the city
The
downtown
area of Tampa is easy to navigate with a car as parking is readily available.
Parking
options include garages, street parking, and public lots. You can pre-pay some of the available spots, and if you live in downtown Tampa luxury homes, you have the option of obtaining a permit to park within your
district
. Once you've arrived and parked, it's time to get out and explore Tampa.

Ybor City
Located on the southeast side of the city,
Ybor City
(pronounced EE-bore) is a destination-worthy district perfect to visit at any time of the day. Heavily influenced by Cuban culture, this historical Latin area has an exciting mix of flavorful restaurants, lively bars, and shopping. Drop by to take a leisurely stroll down the beautiful streets, dropping in for lunch at Florida's oldest restaurant -
The Columbia Restaurant
– which is known for its Cuban sandwiches.

Florida Aquarium
Image courtesy of Tampa Bay Nightlife
After an enjoyable lunch, you can travel a little south of Ybor City to the
Florida Aquarium
. This incredible facility is home to a wide range of colorful aquatic habitats and animals, and you can even wander wetland trails with Ranger-led walks after. You and your family will be delighted to experience the amusing antics of the otters and the peaceful serenity of the sea turtles during your visit. Pick up some snacks and drinks from the refreshment stand as you wander through the sheer magic of this aquarium.

Tampa Museum of Art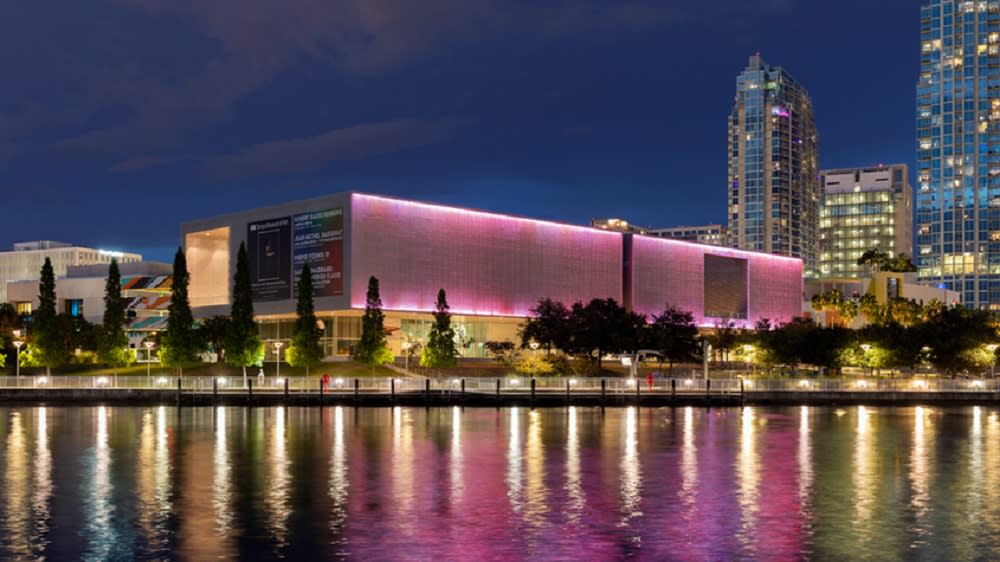 Image courtesy of Scout Guide Tampa/St. Petersburg

Hyde Park Village
Now that you have worked up an appetite exploring the aquarium and museum, cross over the Hillsborough River to
Hyde Park Village
– an upscale open-air district. Treat yourself to dinner and drinks at the local favorite
Meat Market Steakhouse
or a meal of contemporary American cuisine in a chic dining room at
On Swann
. Afterward, wander through the village while enjoying ice cream for dessert. A short walk out of the central part of the district will give you amazing views of historic Hyde Park Village real estate, some of which date back to over a
hundred years
ago. Strolling down these tree-lined streets while enjoying the stately homes is a lovely way to spend an evening and appreciate the city's architecture.
Head west for the sunset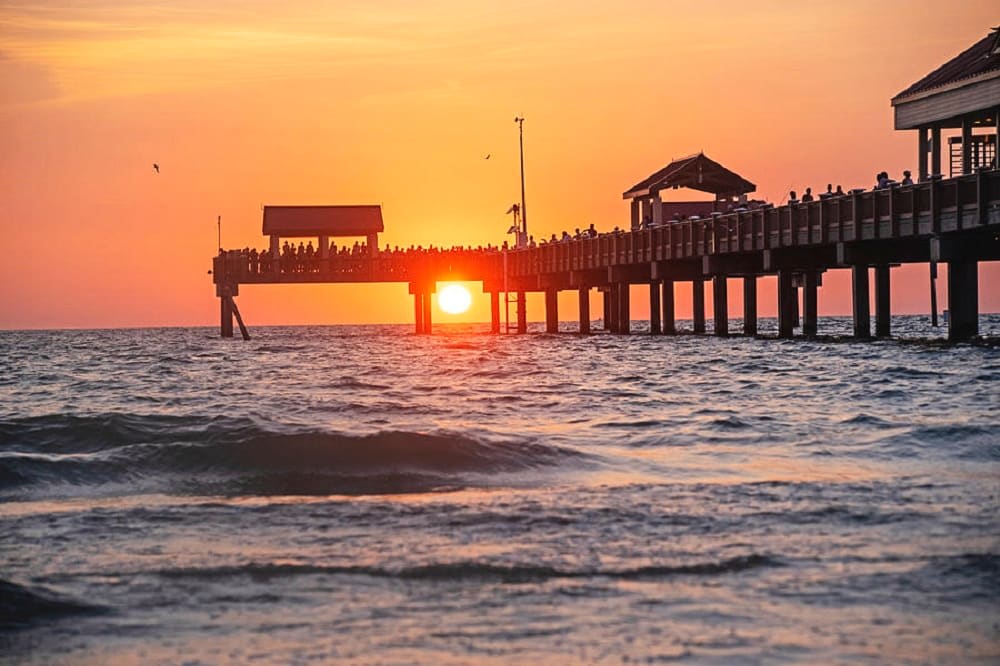 Watching the sun sink into the water is an enchanting experience everyone who owns downtown Tampa luxury homes gets to enjoy regularly, and the sunset over the gulf coast does not disappoint.
From Hyde Park, take Route 60 and cross Old Tampa Bay. Crossing the bay is an experience in itself as the bridge soars over crystal blue water with vistas of the Tampa skyline in the distance. Once across, keep traveling through a few small towns to Clearwater Bay before heading just north of the downtown to get to the perfect viewing area. As temperatures drop a little in the evening, it would be wise to bring a light jacket so you can enjoy walking along the beach.


These beaches in Clearwater are postcard-like with sugary white sand dotted with iconic palm trees and family-friendly as the warm gulf water close to the shore is shallow. Voted the number one beach in America by Trip Advisor, Clearwater Beach is worth the trip across the bay. Featuring a long pier that extends far into the ocean, watching the sunset at
Jimmy's Fish House
is a treat for visitors and locals alike. The nightly sunset countdown served with a complimentary sunset shot is a favored local tradition.
If you desire more time at this beautiful location, you have the option to stay overnight. At Clearwater Beach, there is a wide assortment of high-end resorts, hotels, and motels to choose from. Book a room and enjoy a good night's rest, wake up to a glorious cup of coffee on the water, fill up that tank, and continue your exploration of the Tampa area.


From Clearwater Beach, there are many great towns and villages to the north, including
Honeymoon Island State Park
with its own Caribbean beaches and spectacular Florida sunsets. Just to the South is
St. Petersburg
– known as the "Sunshine City" and filled with a delicious culinary scene, a plethora of art and culture, and even baseball.
Looking for luxury apartments in Downtown Tampa?
There is so much adventure awaiting you in the Tampa area, and you could spend a lifetime exploring everything there is to enjoy here. Living in downtown Tampa luxury homes or Hyde Park Village real estate will allow you to call this magnificent city home. If you're interested in starting your Tampa home search, reach out to trusted local agent
Chris Curran
for expert guidance.