Are you considering a move to the Tampa area? With its excellent weather, plenty of nearby amenities, and fun, laid-back atmosphere, Tampa is attracting new residents every year. If you're new to the area, you're likely wondering where the best place for you and your family to buy is located. Fortunately, there are a number of wonderful neighborhoods in and around Tampa, with Hyde Park being one of the most desirable. Want to know more about Hyde Park and the ins and outs of buying Hyde Park Village homes? Read on.

Where is Hyde Park Village?
Hyde Park is a neighborhood in Tampa with three distinct areas: SoHo, Bayshore Boulevard, and Hyde Park Village. The entire neighborhood of Hyde Park has less than 2,000 residents, and many find it to be the perfect combination of serene and exciting. SoHo boasts a vibrant nightlife scene and top-notch restaurants such as Bern's Steakhouse while Bayshore Boulevard's 4.5 miles of waterfront road is ideal for walkers and bicyclists.
What to love about Hyde Park Village
Those who own Hyde Park Village homes love the fact that they can get an Old World feel in their neighborhood while still being close to all of the amenities a big city has to offer. Young professionals who live in the area enjoy the hip nature of the community and the plenty of activities, bars, and lounges for them to meet up with friends or colleagues. Families with children young and old also appreciate that the community is very walkable and that they rarely need to get in their vehicles unless they want to venture further into Tampa.
The Hyde Park Village shopping area is another aspect that those who own homes in the area appreciate. This outdoor destination has a number of popular stores including Kittenish, Nike, Anthropologie, Kendra Scott, Old Northeast Jewelers, and Pottery Barn. It also has a variety of restaurants, coffee shops, ice cream parlors, and wine bars for those who need a break from their strenuous shopping endeavors.
Where to eat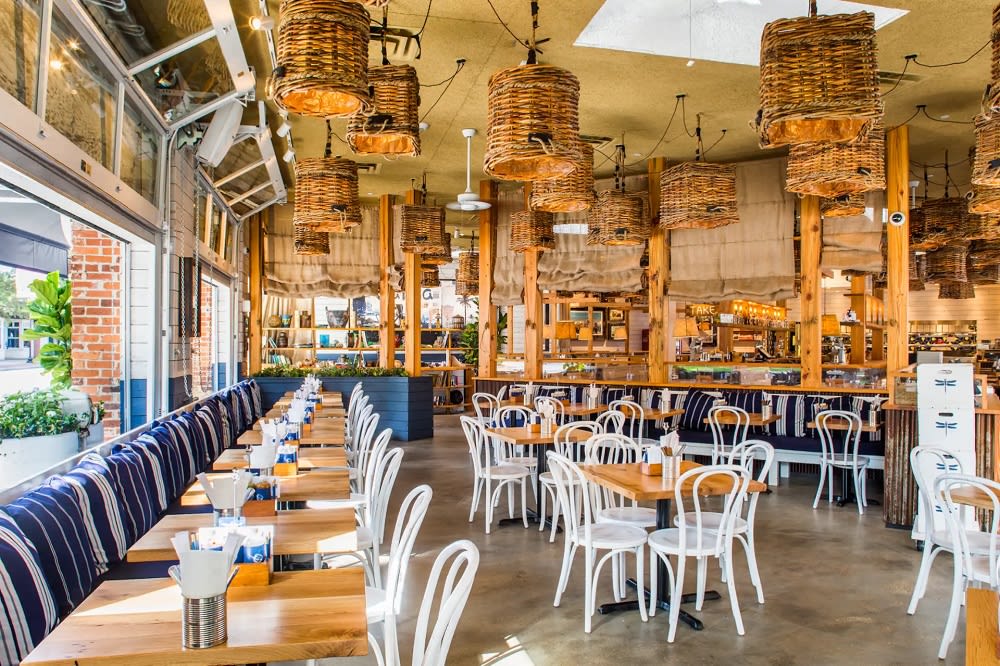 Credit: Bartaco
Those who are interested in Hyde Park Village homes will be happy to know that there are plenty of dining options for a casual bite or a romantic date night. While many of the best restaurants are in the SoHo area of Hyde Park, this area is less than a mile from Hyde Park Village and is easy to walk to. Some top choices include Bartaco, a Mexican restaurant featuring innovative tacos like tuna tatako and chile-lime shrimp options as well as fantastic margaritas; Bulla Gastrobar, loved by those who own Hyde Park Village homes for their Spanish-style tapas and bottomless sangria; and Ciro's Speakeasy and Supper Club, where you need a password to get in and enjoy a classic cocktail, unique appetizer, or delicious steak. Another local favorite is the Meat Market with its 6,000 square feet of dining space and chic, upscale The Lounge by Meat Market.
What to do
If shopping and dining aren't enough activities for you, you'll find plenty of other things to do if you buy Hyde Park Village real estate. There is an open-air fresh market that runs on the first Sunday of each month, where you can shop for fresh produce and other goods while listening to live music. You can also watch the latest blockbuster at CMX CineBistro while sipping on a cocktail or enjoying some in-theater dining or take the kids to the Anderson Playground Park to burn off some energy with other neighborhood children.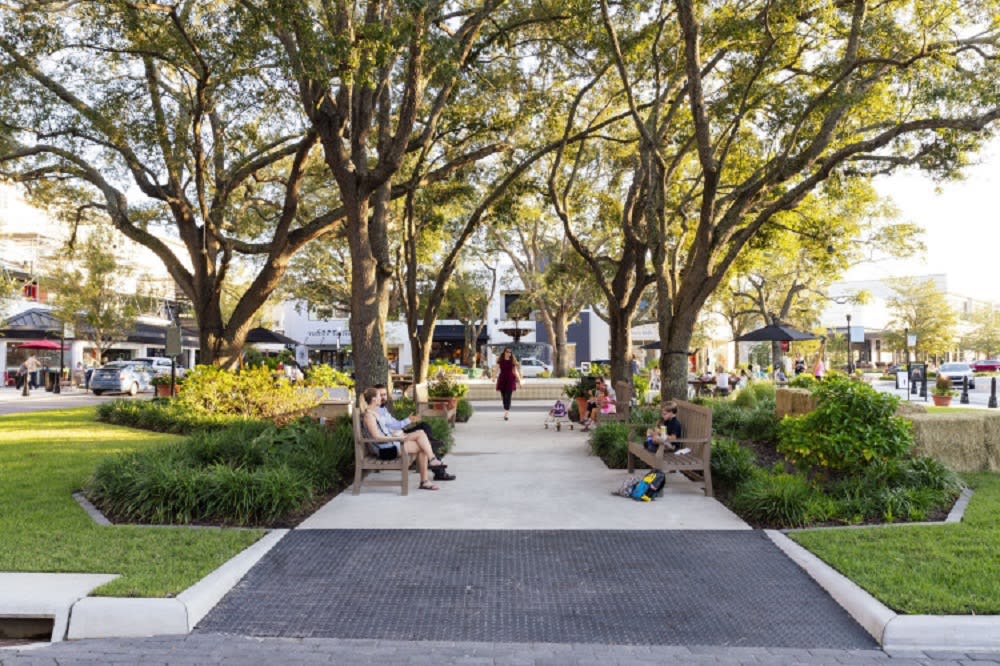 Schools in Hyde Park
Those who have school-age children love their Hyde Park Village homes because they have access to the high-quality Hillsborough County Public School system. Terrace Community Middle School has been given an overall A rating from Niche. Other highly-rated public schools in the area include Walker Middle Magnet School and Tampa Bay Technical High School.
If you're more interested in private schools, you'll be happy to know that Hyde Park is near the 6th best-rated private high school in Florida: Berkeley Prep. Though it's a little under ten miles away, it's well worth the drive for those who want to get their older kids into a well-respected institution.
Hyde Park Village real estate market
Like the rest of Tampa, the Hyde Park Village real estate market is hot with homes selling quickly and many receiving multiple offers. The median sale price of Hyde Park homes is $1,467,500, up more than 20% from November 2020. Those who are looking for homes in this area will not only pay a premium but will also have a tough time navigating the low inventory. Currently, there are only two homes for sale in all of Hyde Park—one listed at $3,990,000 and one at $6.2 million.
The low inventory and hot market mean it's more important than usual for buyers to work with an experienced Hyde Park Village real estate agent who can help connect them with homes that will be listed in the near future or are for sale but are not listed to the general public (a strategy known as off-market listing.) A good agent can also help you write an offer that will be appealing to sellers by dropping common contingencies, offering at or above the listing price, and increasing either earnest money or down payment amount.

Are you ready to take advantage of all that this popular Tampa neighborhood has to offer and start your search for Hyde Park Village homes? Reach out to experienced local agent Chris Curran for expert guidance on all things real estate.