The Tampa real estate market is experiencing an impressive boom, with the average home costing
$346,710 and increasing nearly 28%
over the past year. The listing price per square foot in the area is about $227, and the median sold price is approximately $340,000. The beauty of the area, paired with endless opportunities for activities, may be the leading reason behind Tampa's
steady growth
in job opportunities and population.

Downtown Tampa real estate is a popular area of interest for future homeowners. As homes continue to increase in value, homeowners need to keep up with their routine maintenance. Here is a list of some of the maintenance tasks that are important for keeping your home in excellent condition.
Check for leaks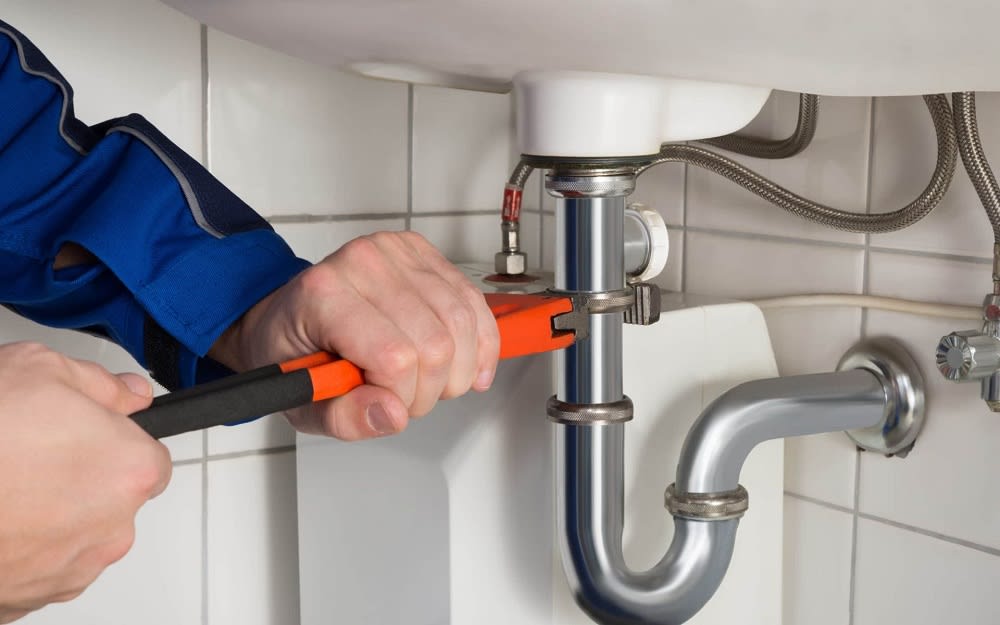 Photo courtesy of Southern Air

The first area to check for leaks is the plumbing, especially under the sink and near faucets, for any signs of water or drippage. Toilets should also be checked for small leaks or excessive running. If the flapper in the toilet tank is worn, it could cause the toilet to run consistently.

Check around your dishwasher, bathtubs, and water heater for any leaks as well. Inspecting and replacing any worn caulking or grout can be beneficial. Routinely inspect your ceilings for any signs of water, as this could become a larger problem if left unresolved. If your ceiling has sprung a leak, inspect your roof for any issues, such as damaged, loose, or missing shingles, as this may be the culprit. Water damage is a common problem faced by owners of downtown Tampa homes.

As you move outside, check for pooling, low pressure, and leaks around your sprinkler system or hose set-ups, as these are common places for cracked pipes. If you notice any leaks within your home, you can choose to fix them yourself or call a professional to help with larger issues.
Catching leaks of any kind early and preventing them from worsening is always good for the health of your home, especially if you are looking to sell. If you are looking to list your home or find a new one in the Tampa area, consider speaking to the team of professionals at
Chris Curran real estate
to fine-tune your listing and secure the luxury house of your dreams.
Inspect your HVAC systems
Photo courtesy of Florida Heat & Air

It is important to inspect your home's HVAC systems or heating, cooling, and air conditioning units for any issues. Some HVAC systems contain reusable filters, but some have disposable filters that must be replaced regularly. Filters that need to be replaced should be changed as they become dirty, which usually occurs after 30 days to a few months of usage.

Downtown Tampa homes should have their HVAC system routinely inspected prior to running the air conditioning during the hotter months. Many homeowners choose to hire a professional who knows what to check for, and some professional companies may even offer discounts for seasonal checks and tune-ups.

Another thing to be conscious of is the amount of grass and weeds around your HVAC unit, as overgrown grass or weeds around the HVAC unit can impact its efficiency and could even cause costly damage. How well you maintain the unit directly impacts its life expectancy, but all units will need to be replaced eventually. Properly maintained units tend to wear out after about 15-20 years of usage.
When the time comes for you to install a new HVAC unit, hire a professional to ensure everything is running safely and correctly. This is especially important for maintaining the value of your downtown Tampa real estate. If you are unsure how to purchase a new HVAC system, the
Department of Energy
can be of great assistance.
Check your appliances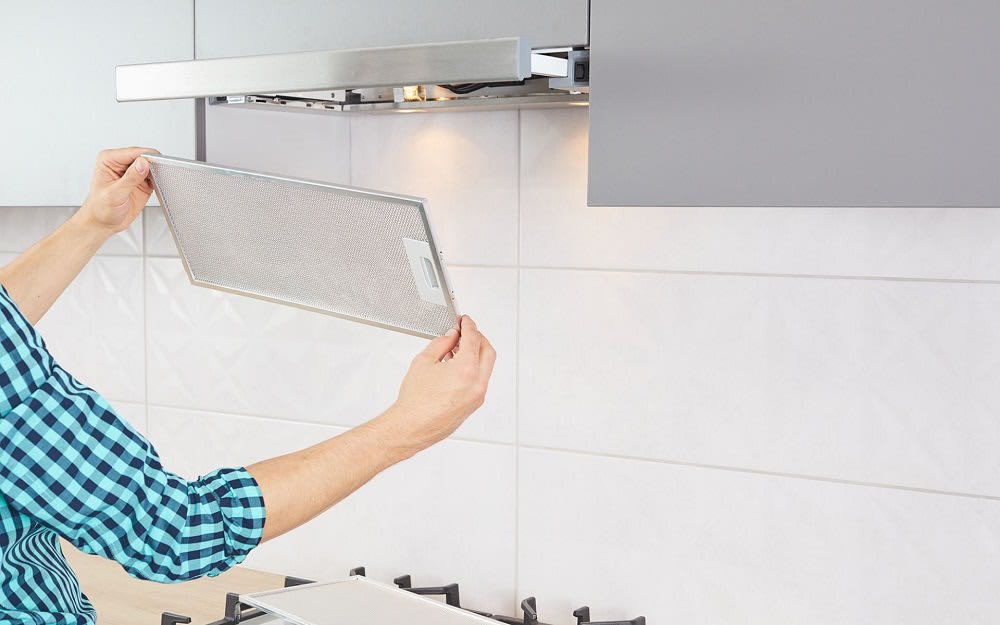 Photo courtesy of Better Homes and Gardens

Other necessary routine maintenance includes checking the vent hood filter in the kitchen, testing detectors and fire extinguishers, cleaning out clogs and buildup, examining electrical cord wear, etc. Check the kitchen stove's vent hood filter often, especially if you or someone in your household cooks frequently. Routinely test the carbon monoxide and fire alarms to make sure they are still in good working condition. The same holds true for fire extinguishers.

With faucets, showerheads, and drains, cleaning out any mineral deposits or clogs is vital to prevent slower running or draining. Electrical cords that are worn out or frayed can become hazardous, so it is important to check them over time. Many of these considerations are vital to maintaining a home, especially if you want your home to retain its high value.

Routine maintenance should also include checking heat registers, vents, water heater buildup, garbage disposals, outdoor decking, gutters, fireplaces or chimneys, etc. It is always a good idea to keep heat vents and registers clean by vacuuming them often. Checking indoor and outdoor vents for clogs or blockages can also prevent hazards.

Homeowners should also check on and flush out any water heater sediment or garbage disposal blockages. If you have outdoor decking, checking for rot or any other damage can help keep it safe and in good shape. Always check gutters for clogs that could cause leakage or water damage of any sort, and make sure they are clean after storms. Conducting frequent and seasonal chimney and fireplace checkups with a professional is also a fantastic way to ensure home safety.

Regular maintenance is one of the easiest ways to maintain your home's luxury feel and high value. Although some of these maintenance components are important for sustaining a beautiful aesthetic appearance, others play vital roles in supporting the health and safety of your downtown Tampa real estate.
Searching for Tampa real estate?
If you don't have a home in the area but are interested in purchasing one or are selling your current home to upgrade to another, work with trusted local agent
Chris Curran
. Chris understands the importance of finding and securing your dream home in a competitive real estate market, and he can help you create a listing for your home that garners interest and promising offers.
Contact Chris today
.